Search results for : college logo pendant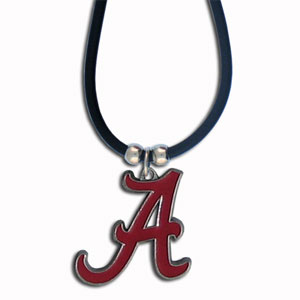 Our Alabama Crimson Tide college logo pendant strung on rubber cord. Pendants are approximately 1 1/4" h and enameled in vibrant color. Features an easy to open/close clasp. Check out our entire line of college merchandise! Thank you for shopping with CrazedOutSports.com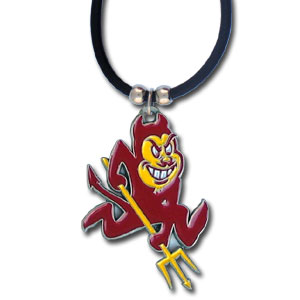 Arizona State Sun Devils college logo pendant strung on rubber cord. Pendants are approximately 1 1/4" h and enameled in vibrant color. Features an easy to open/close clasp. Check out our entire line of college merchandise! Thank you for shopping with CrazedOutSports.com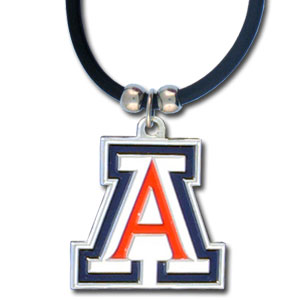 Arizona Wildcats college logo pendant strung on rubber cord. Pendants are approximately 1 1/4" h and enameled in vibrant color. Features an easy to open/close clasp. Check out our entire line of college merchandise! Thank you for shopping with CrazedOutSports.com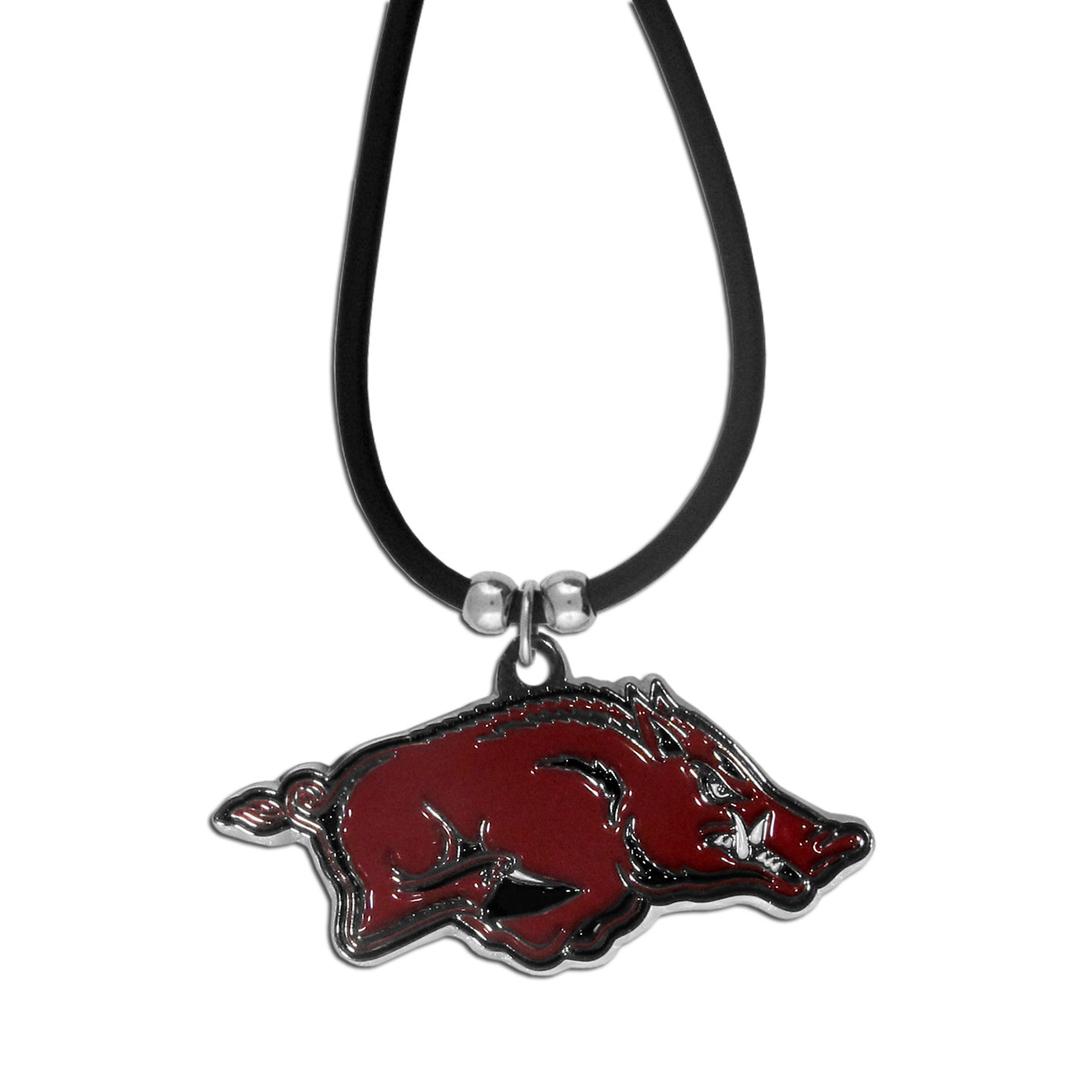 Arkansas Razorbacks college logo pendant strung on rubber cord. Pendants are approximately 1 1/4" h and enameled in vibrant color. Features an easy to open/close clasp. Check out our entire line of college merchandise! Thank you for shopping with CrazedOutSports.com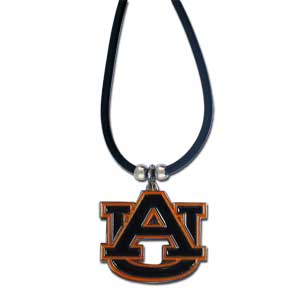 Auburn Tigers college logo pendant strung on rubber cord. Pendants are approximately 1 1/4" h and enameled in vibrant color. Features an easy to open/close clasp. Check out our entire line of college merchandise! Thank you for shopping with CrazedOutSports.com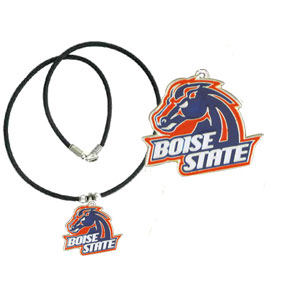 Boise State Broncos college logo pendant strung on rubber cord. Pendants are approximately 1 1/4" h and enameled in vibrant color. Features an easy to open/close clasp. Check out our entire line of college merchandise! Thank you for shopping with CrazedOutSports.com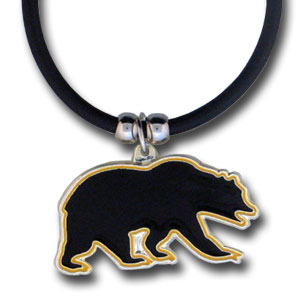 college logo pendant strung on rubber cord. Pendants are approximately 1 1/4" h and enameled in vibrant color. Features an easy to open/close clasp. Check out our entire line of college merchandise! Thank you for shopping with CrazedOutSports.com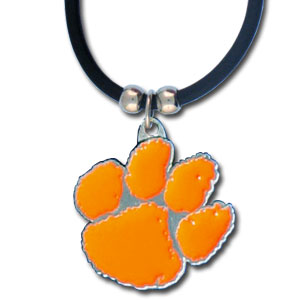 Clemson Tigers college logo pendant strung on rubber cord. Pendants are approximately 1 1/4" h and enameled in vibrant color. Features an easy to open/close clasp. Check out our entire line of college merchandise! Thank you for shopping with CrazedOutSports.com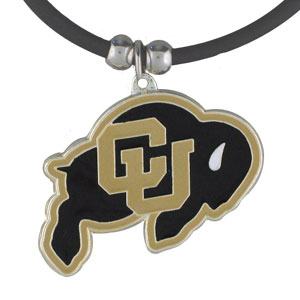 Colorado Buffaloes college logo pendant strung on rubber cord. Pendants are approximately 1 1/4" h and enameled in vibrant color. Features an easy to open/close clasp. Check out our entire line of college merchandise! Thank you for shopping with CrazedOutSports.com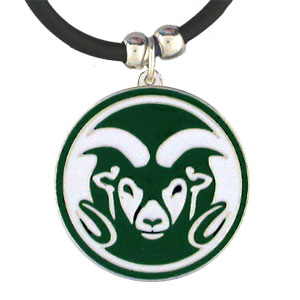 Colorado State Rams college logo pendant strung on rubber cord. Pendants are approximately 1 1/4" h and enameled in vibrant color. Features an easy to open/close clasp. Check out our entire line of college merchandise! Thank you for shopping with CrazedOutSports.com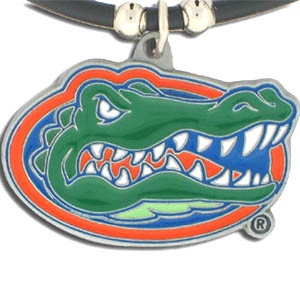 Florida Gators college logo pendant strung on rubber cord. Pendants are approximately 1 1/4" h and enameled in vibrant color. Features an easy to open/close clasp. Check out our entire line of college merchandise! Thank you for shopping with CrazedOutSports.com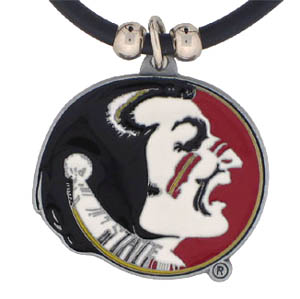 Florida State Seminoles college logo pendant strung on rubber cord. Pendants are approximately 1 1/4" h and enameled in vibrant color. Features an easy to open/close clasp. Check out our entire line of Florida State Seminoles college merchandise! Thank you for shopping with CrazedOutSports.com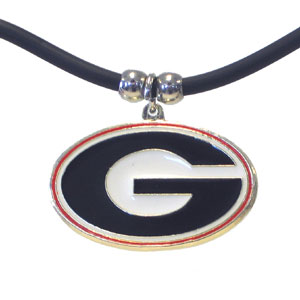 Georgia Bulldogs college logo pendant is strung on rubber cord. Georgia Bulldogs Logo Pendants are approximately 1 1/4" h and enameled in vibrant color. Features an easy to open/close clasp. Check out our entire line of college merchandise! Thank you for shopping with CrazedOutSports.com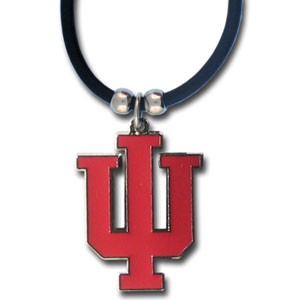 Indiana Hoosiers college logo pendant strung on rubber cord. Indiana Hoosiers college logo pendant are approximately 1 1/4" h and enameled in vibrant color. Features an easy to open/close clasp. Check out our entire line of college merchandise! Thank you for shopping with CrazedOutSports.com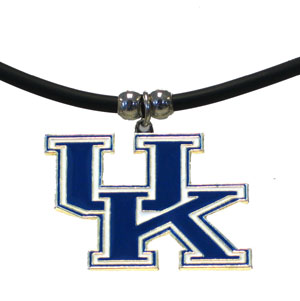 college logo pendant strung on rubber cord. Pendants are approximately 1 1/4" h and enameled in vibrant color. Features an easy to open/close clasp. Check out our entire line of college merchandise! Thank you for shopping with CrazedOutSports.com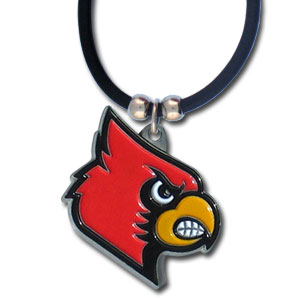 college logo pendant strung on rubber cord. Pendants are approximately 1 1/4" h and enameled in vibrant color. Features an easy to open/close clasp. Check out our entire line of college merchandise! Thank you for shopping with CrazedOutSports.com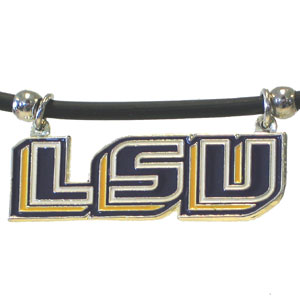 LSU Tigers college logo pendant strung on rubber cord. LSU Tigers Pendants are approximately 1 1/4" h and enameled in vibrant color. LSU Tigers college logo pendant strung on rubber cord features an easy to open/close clasp. Check out our entire line of college merchandise! Thank you for shopping with CrazedOutSports.com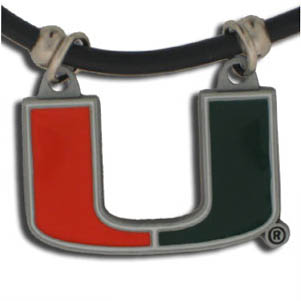 Miami Hurricanes College Logo Pendant strung on rubber cord. Miami Hurricanes College Logo Pendant is approximately 1 1/4" h and enameled in vibrant color. Miami Hurricanes College Logo Pendant features an easy to open/close clasp. Check out our entire line of college merchandise! Thank you for shopping with CrazedOutSports.com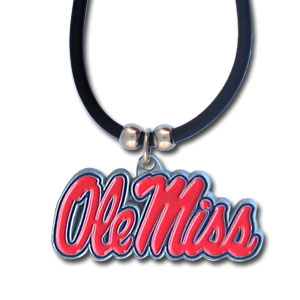 college logo pendant strung on rubber cord. Pendants are approximately 1 1/4" h and enameled in vibrant color. Features an easy to open/close clasp. Check out our entire line of college merchandise! Thank you for shopping with CrazedOutSports.com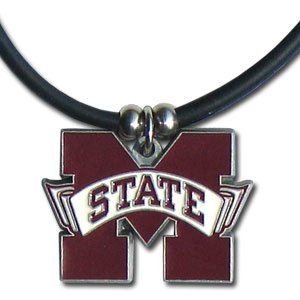 college logo pendant strung on rubber cord. Pendants are approximately 1 1/4" h and enameled in vibrant color. Features an easy to open/close clasp. Check out our entire line of college merchandise! Thank you for shopping with CrazedOutSports.com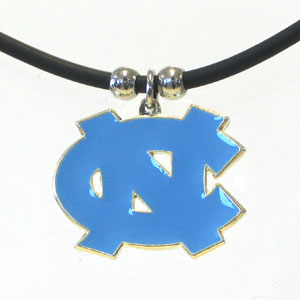 college logo pendant strung on rubber cord. Pendants are approximately 1 1/4" h and enameled in vibrant color. Features an easy to open/close clasp. Check out our entire line of college merchandise! Thank you for shopping with CrazedOutSports.com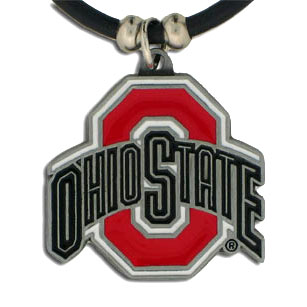 college logo pendant strung on rubber cord. Pendants are approximately 1 1/4" h and enameled in vibrant color. Features an easy to open/close clasp. Check out our entire line of college merchandise! Thank you for shopping with CrazedOutSports.com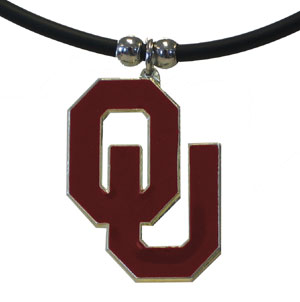 college logo pendant strung on rubber cord. Pendants are approximately 1 1/4" h and enameled in vibrant color. Features an easy to open/close clasp. Check out our entire line of college merchandise! Thank you for shopping with CrazedOutSports.com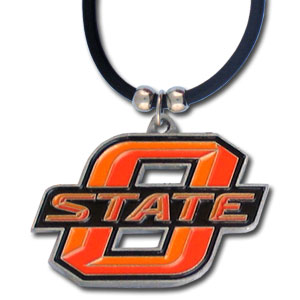 college logo pendant strung on rubber cord. Pendants are approximately 1 1/4" h and enameled in vibrant color. Features an easy to open/close clasp. Check out our entire line of college merchandise! Thank you for shopping with CrazedOutSports.com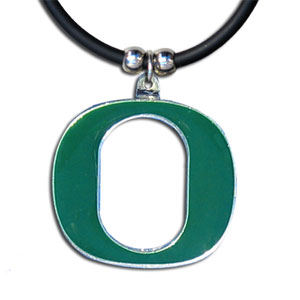 college logo pendant strung on rubber cord. Pendants are approximately 1 1/4" h and enameled in vibrant color. Features an easy to open/close clasp. Check out our entire line of college merchandise! Thank you for shopping with CrazedOutSports.com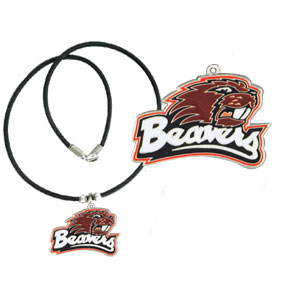 college logo pendant strung on rubber cord. Pendants are approximately 1 1/4" h and enameled in vibrant color. Features an easy to open/close clasp. Check out our entire line of college merchandise! Thank you for shopping with CrazedOutSports.com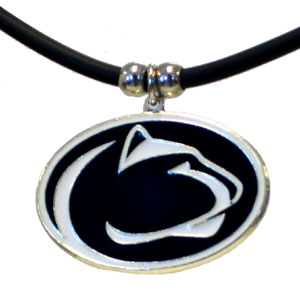 college logo pendant strung on rubber cord. Pendants are approximately 1 1/4" h and enameled in vibrant color. Features an easy to open/close clasp. Check out our entire line of college merchandise! Thank you for shopping with CrazedOutSports.com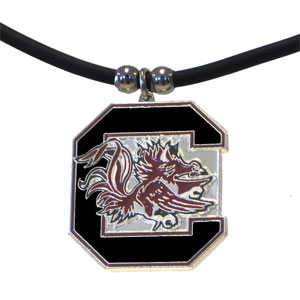 college logo pendant strung on rubber cord. Pendants are approximately 1 1/4" h and enameled in vibrant color. Features an easy to open/close clasp. Check out our entire line of college merchandise! Thank you for shopping with CrazedOutSports.com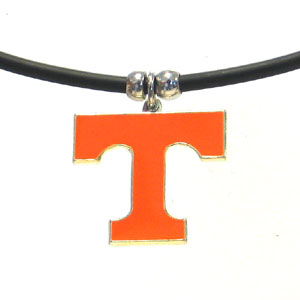 college logo pendant strung on rubber cord. Pendants are approximately 1 1/4" h and enameled in vibrant color. Features an easy to open/close clasp. Check out our entire line of college merchandise! Thank you for shopping with CrazedOutSports.com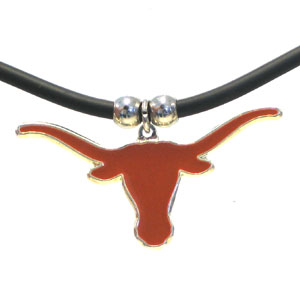 college logo pendant strung on rubber cord. Pendants are approximately 1 1/4" h and enameled in vibrant color. Features an easy to open/close clasp. Check out our entire line of college merchandise! Thank you for shopping with CrazedOutSports.com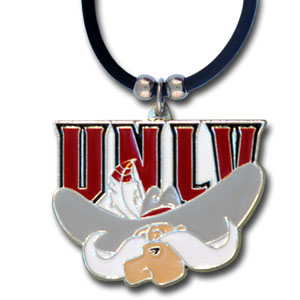 college logo pendant strung on rubber cord. Pendants are approximately 1 1/4" h and enameled in vibrant color. Features an easy to open/close clasp. Check out our entire line of college merchandise! Thank you for shopping with CrazedOutSports.com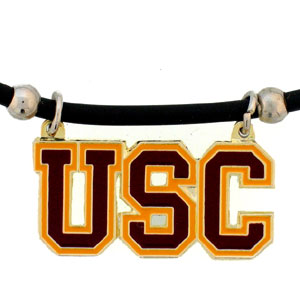 college logo pendant strung on rubber cord. Pendants are approximately 1 1/4" h and enameled in vibrant color. Features an easy to open/close clasp. Check out our entire line of college merchandise! Thank you for shopping with CrazedOutSports.com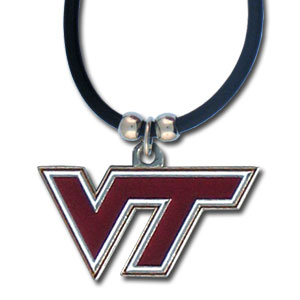 college logo pendant strung on rubber cord. Pendants are approximately 1 1/4" h and enameled in vibrant color. Features an easy to open/close clasp. Check out our entire line of college merchandise! Thank you for shopping with CrazedOutSports.com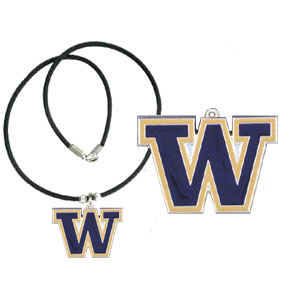 college logo pendant strung on rubber cord. Pendants are approximately 1 1/4" h and enameled in vibrant color. Features an easy to open/close clasp. Check out our entire line of college merchandise! Thank you for shopping with CrazedOutSports.com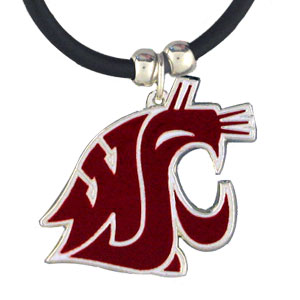 college logo pendant strung on rubber cord. Pendants are approximately 1 1/4" h and enameled in vibrant color. Features an easy to open/close clasp. Check out our entire line of college merchandise! Thank you for shopping with CrazedOutSports.com
Pay with Paypal
Specials

* SUPER BOWL SALE *
Sports products for under $10
Purchase ANY ITEMS and receive FREE SHIPPING.
All ITEMS INCLUDED !!
Your favorite SPORTS FAN PRODUCTS for GREAT PRICES...
SALE valid Through FEB. 5th.. Get your favorite officially licensed NFL team items and more at Crazed Out Sports!!!
SAVE EXTRA 20%off with
NEW BRITAIN CT. IN-STORE PICK-UP!!