Search results for : college checkbook cover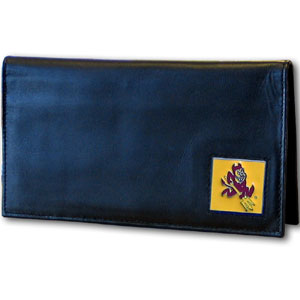 Our Arizona State Sun Devils college executive checkbook cover is made of high quality leather includes inside pockets for added storage and plastic separator sheet for duplicate check writing. Team logo square is sculpted with hand enameled detail. Thank you for shopping with CrazedOutSports.com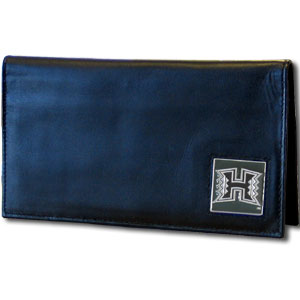 This Hawaii Rainbow Warriors college executive checkbook cover is made of high quality leather includes inside pockets for added storage and plastic separator sheet for duplicate check writing. Team logo square is sculpted in pewter and enameled with fine detail. Thank you for shopping with CrazedOutSports.com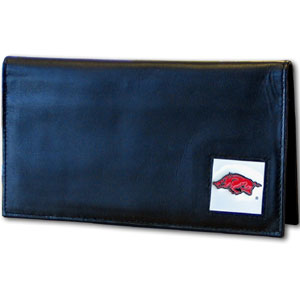 Our Arkansas Razorbacks college executive checkbook cover is made of high quality leather includes inside pockets for added storage and plastic separator sheet for duplicate check writing. Team logo square is sculpted with hand enameled detail. Thank you for shopping with CrazedOutSports.com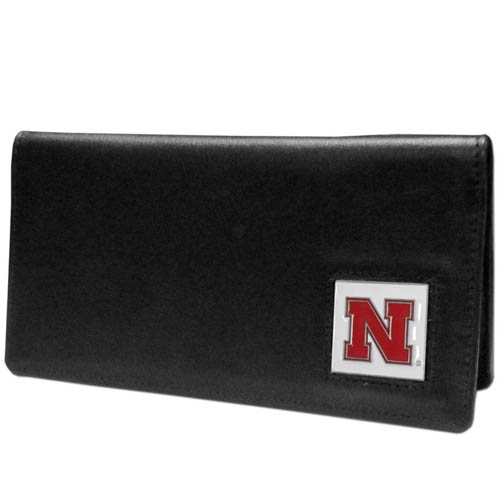 Our college executive checkbook cover is made of high quality leather includes inside pockets for added storage and plastic separator sheet for duplicate check writing. Team logo square is sculpted with hand enameled detail. Thank you for shopping with CrazedOutSports.com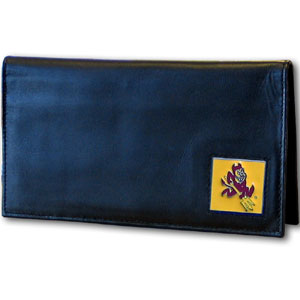 Our Arizona State Sun Devils deluxe college checkbook cover is made of high quality leather and includes a card holder, clear ID window, and inside zipper pocket for added storage. Team logo square is sculpted and enameled with fine detail. Thank you for shopping with CrazedOutSports.com
Our deluxe Hawaii Rainbow Warriors college checkbook cover is made of high quality leather and includes a card holder, clear ID window, and inside zipper pocket for added storage. Team logo square is sculpted and enameled with fine detail. Packaged in a windowed box. Thank you for shopping with CrazedOutSports.com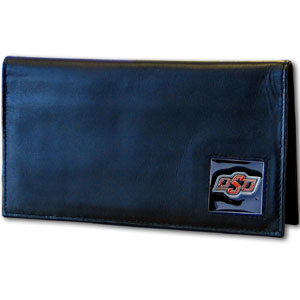 Our deluxe college checkbook cover is made of high quality leather and includes a card holder, clear ID window, and inside zipper pocket for added storage. Team logo square is sculpted and enameled with fine detail. Packaged in a windowed box. Thank you for shopping with CrazedOutSports.com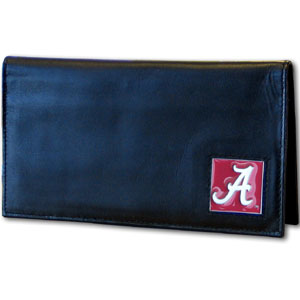 Our deluxe Alabama Crimson Tide college checkbook cover is made of high quality leather and includes a card holder, clear ID window, and inside zipper pocket for added storage. Alabama Crimson Tide logo square is sculpted and enameled with fine detail. Packaged in a windowed box. Thank you for shopping with CrazedOutSports.com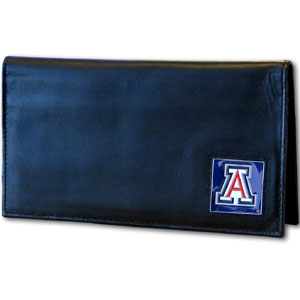 Our deluxe college checkbook cover is made of high quality leather and includes a card holder, clear ID window, and inside zipper pocket for added storage. Arizona Wildcats Team logo square is sculpted and enameled with fine detail. Packaged in a windowed box. Thank you for shopping with CrazedOutSports.com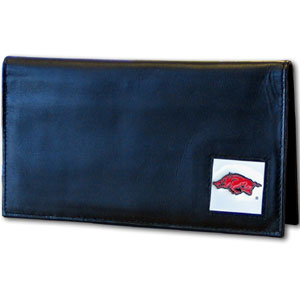 Our deluxe college checkbook cover is made of high quality leather and includes a card holder, clear ID window, and inside zipper pocket for added storage. Arkansas Razorbacks team logo square is sculpted and enameled with fine detail. Packaged in a windowed box. Thank you for shopping with CrazedOutSports.com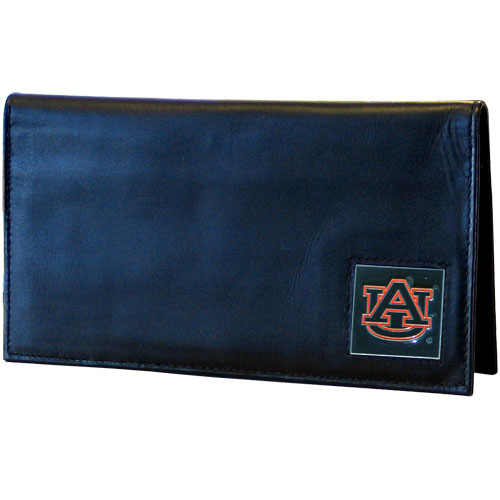 Our deluxe college checkbook cover is made of high quality leather and includes a card holder, clear ID window, and inside zipper pocket for added storage. Auburn Tigers logo square is sculpted and enameled with fine detail. Packaged in a windowed box. Thank you for shopping with CrazedOutSports.com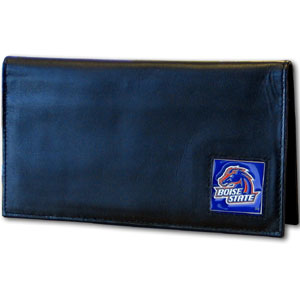 Our deluxe college checkbook cover is made of high quality leather and includes a card holder, clear ID window, and inside zipper pocket for added storage. Team logo square is sculpted and enameled with fine detail. Packaged in a windowed box. Thank you for shopping with CrazedOutSports.com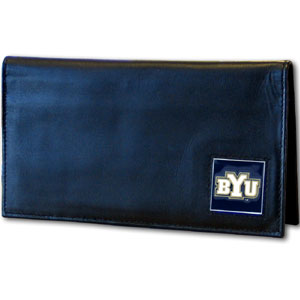 Our deluxe college checkbook cover is made of high quality leather and includes a card holder, clear ID window, and inside zipper pocket for added storage. BYU Cougars team logo square is sculpted and enameled with fine detail. Packaged in a windowed box. Thank you for shopping with CrazedOutSports.com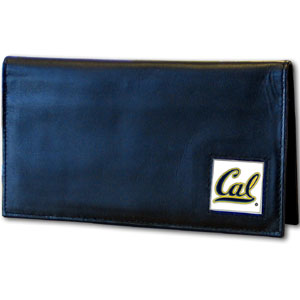 Our deluxe college checkbook cover is made of high quality leather and includes a card holder, clear ID window, and inside zipper pocket for added storage. Cal Berkeley Bears team logo square is sculpted and enameled with fine detail. Packaged in a windowed box. Thank you for shopping with CrazedOutSports.com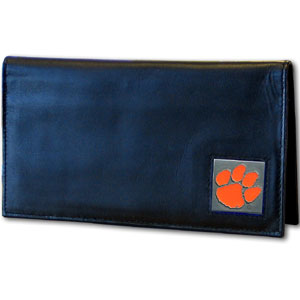 Our deluxe college checkbook cover is made of high quality leather and includes a card holder, clear ID window, and inside zipper pocket for added storage. Clemson Tigers team logo square is sculpted and enameled with fine detail. Packaged in a windowed box. Thank you for shopping with CrazedOutSports.com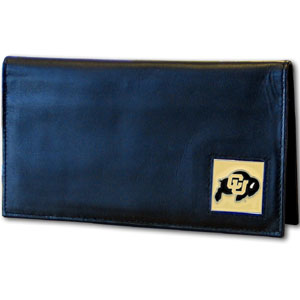 Our deluxe college checkbook cover is made of high quality leather and includes a card holder, clear ID window, and inside zipper pocket for added storage. Colorado Buffaloes logo square is sculpted and enameled with fine detail. Packaged in a windowed box. Thank you for shopping with CrazedOutSports.com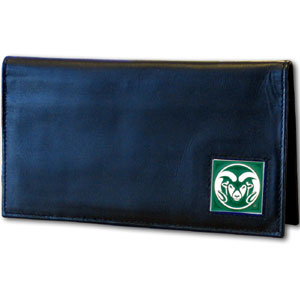 Our Colorado State Rams deluxe college checkbook cover is made of high quality leather and includes a card holder, clear ID window, and inside zipper pocket for added storage. Team logo square is sculpted and enameled with fine detail. Packaged in a windowed box. Thank you for shopping with CrazedOutSports.com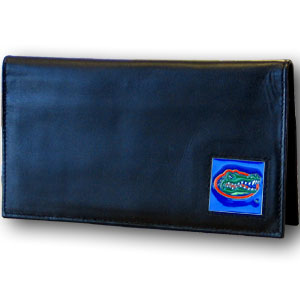 Our deluxe college checkbook cover is made of high quality leather and includes a card holder, clear ID window, and inside zipper pocket for added storage. Florida Gators team logo square is sculpted and enameled with fine detail. Packaged in a windowed box. Thank you for shopping with CrazedOutSports.com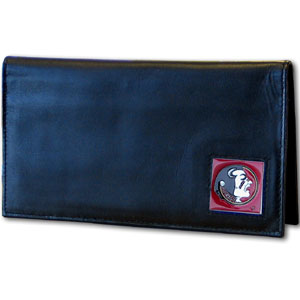 Our deluxe Florida State Seminoles college checkbook cover is made of high quality leather and includes a card holder, clear ID window, and inside zipper pocket for added storage. Florida State Seminoles logo square is sculpted and enameled with fine detail. Packaged in a windowed box. Thank you for shopping with CrazedOutSports.com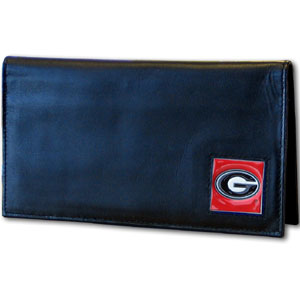 This Georgia Bulldogs deluxe college checkbook cover is made of high quality leather and includes a card holder, clear ID window, and inside zipper pocket for added storage. Team logo square is sculpted and enameled with fine detail. Packaged in a windowed box. Thank you for shopping with CrazedOutSports.com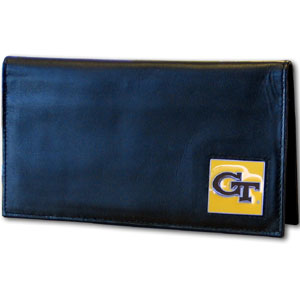 Our deluxe college checkbook cover is made of high quality leather and includes a card holder, clear ID window, and inside zipper pocket for added storage. Team logo square is sculpted and enameled with fine detail. Packaged in a windowed box. Thank you for shopping with CrazedOutSports.com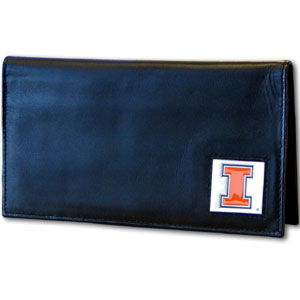 This deluxe Illinois Fighting Illini college checkbook cover is made of high quality leather and includes a card holder, clear ID window, and inside zipper pocket for added storage. Team logo square is sculpted and enameled with fine detail. Packaged in a windowed box. Thank you for shopping with CrazedOutSports.com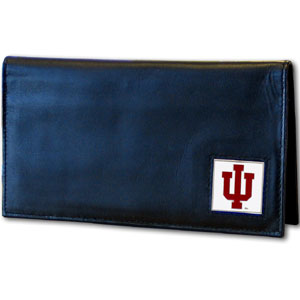 Our deluxe college checkbook cover is made of high quality leather and includes a card holder, clear ID window, and inside zipper pocket for added storage. Team logo square is sculpted and enameled with fine detail. Packaged in a windowed box. Thank you for shopping with CrazedOutSports.com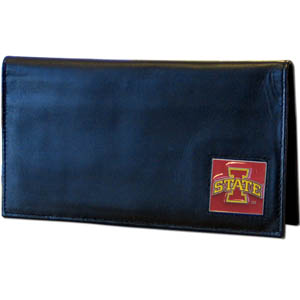 Iowa St. Cyclones deluxe college checkbook cover is made of high quality leather and includes a card holder, clear ID window, and inside zipper pocket for added storage. Team logo square is sculpted and enameled with fine detail. Packaged in a windowed box. Thank you for shopping with CrazedOutSports.com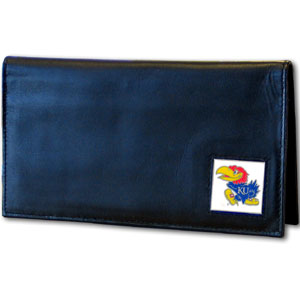 This deluxe Kansas Jayhawks college checkbook cover is made of high quality leather and includes a card holder, clear ID window, and inside zipper pocket for added storage. Team logo square is sculpted and enameled with fine detail. Packaged in a windowed box. Thank you for shopping with CrazedOutSports.com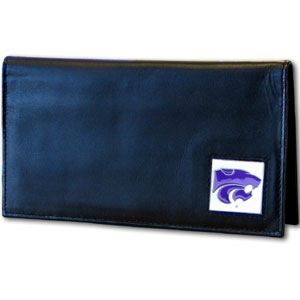 This deluxe Kansas St. Wildcats college checkbook cover is made of high quality leather and includes a card holder, clear ID window, and inside zipper pocket for added storage. Team logo square is sculpted and enameled with fine detail. Packaged in a windowed box. Thank you for shopping with CrazedOutSports.com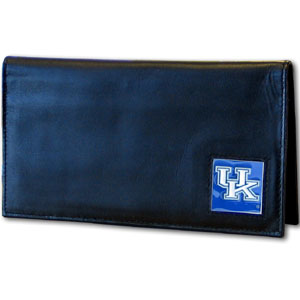 Our deluxe college checkbook cover is made of high quality leather and includes a card holder, clear ID window, and inside zipper pocket for added storage. Team logo square is sculpted and enameled with fine detail. Packaged in a windowed box. Thank you for shopping with CrazedOutSports.com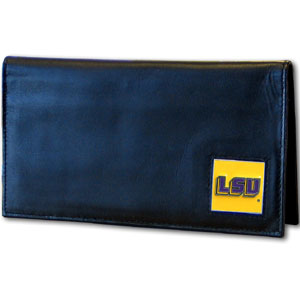 This LSU Tigers deluxe college checkbook cover is made of high quality leather and includes a card holder, clear ID window, and inside zipper pocket for added storage. Team logo square is sculpted and enameled with fine detail. Packaged in a windowed box. Thank you for shopping with CrazedOutSports.com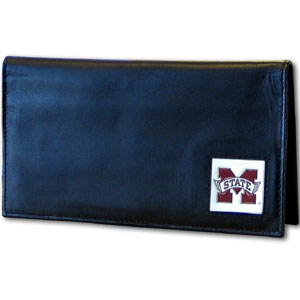 Our deluxe college checkbook cover is made of high quality leather and includes a card holder, clear ID window, and inside zipper pocket for added storage. Team logo square is sculpted and enameled with fine detail. Packaged in a windowed box. Thank you for shopping with CrazedOutSports.com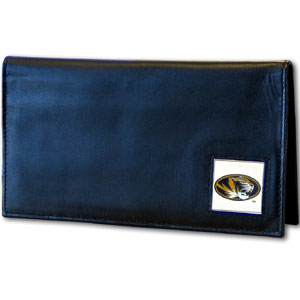 Our deluxe college checkbook cover is made of high quality leather and includes a card holder, clear ID window, and inside zipper pocket for added storage. Team logo square is sculpted and enameled with fine detail. Packaged in a windowed box. Thank you for shopping with CrazedOutSports.com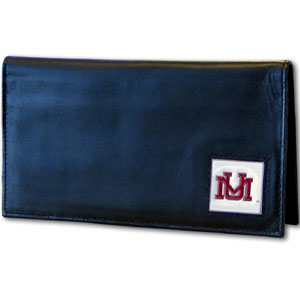 Our deluxe college checkbook cover is made of high quality leather and includes a card holder, clear ID window, and inside zipper pocket for added storage. Team logo square is sculpted and enameled with fine detail. Packaged in a windowed box. Thank you for shopping with CrazedOutSports.com
Our deluxe college checkbook cover is made of high quality leather and includes a card holder, clear ID window, and inside zipper pocket for added storage. Team logo square is sculpted and enameled with fine detail. Packaged in a windowed box. Thank you for shopping with CrazedOutSports.com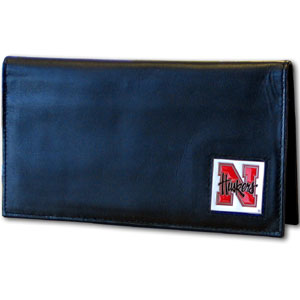 Our deluxe college checkbook cover is made of high quality leather and includes a card holder, clear ID window, and inside zipper pocket for added storage. Team logo square is sculpted and enameled with fine detail. Packaged in a windowed box. Thank you for shopping with CrazedOutSports.com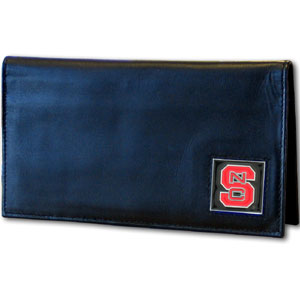 Our deluxe college checkbook cover is made of high quality leather and includes a card holder, clear ID window, and inside zipper pocket for added storage. Team logo square is sculpted and enameled with fine detail. Packaged in a windowed box. Thank you for shopping with CrazedOutSports.com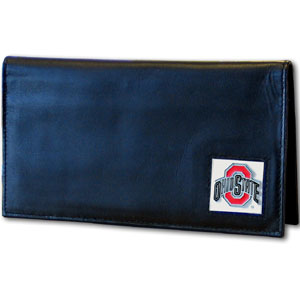 Our deluxe college checkbook cover is made of high quality leather and includes a card holder, clear ID window, and inside zipper pocket for added storage. Team logo square is sculpted and enameled with fine detail. Packaged in a windowed box. Thank you for shopping with CrazedOutSports.com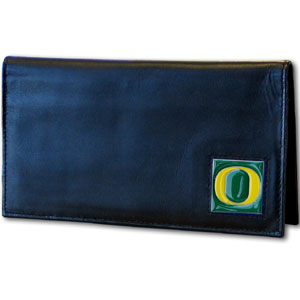 Our deluxe college checkbook cover is made of high quality leather and includes a card holder, clear ID window, and inside zipper pocket for added storage. Team logo square is sculpted and enameled with fine detail. Packaged in a windowed box. Thank you for shopping with CrazedOutSports.com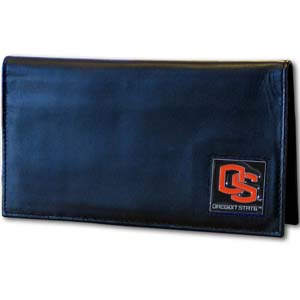 Our deluxe college checkbook cover is made of high quality leather and includes a card holder, clear ID window, and inside zipper pocket for added storage. Team logo square is sculpted and enameled with fine detail. Packaged in a windowed box. Thank you for shopping with CrazedOutSports.com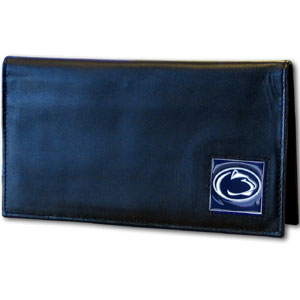 Our deluxe college checkbook cover is made of high quality leather and includes a card holder, clear ID window, and inside zipper pocket for added storage. Team logo square is sculpted and enameled with fine detail. Packaged in a windowed box. Thank you for shopping with CrazedOutSports.com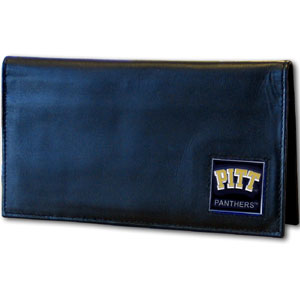 Our deluxe college checkbook cover is made of high quality leather and includes a card holder, clear ID window, and inside zipper pocket for added storage. Team logo square is sculpted and enameled with fine detail. Packaged in a windowed box. Thank you for shopping with CrazedOutSports.com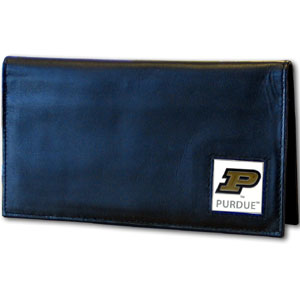 Our deluxe college checkbook cover is made of high quality leather and includes a card holder, clear ID window, and inside zipper pocket for added storage. Team logo square is sculpted and enameled with fine detail. Packaged in a windowed box. Thank you for shopping with CrazedOutSports.com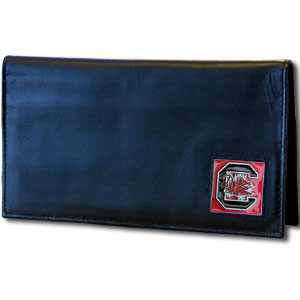 Our deluxe college checkbook cover is made of high quality leather and includes a card holder, clear ID window, and inside zipper pocket for added storage. Team logo square is sculpted and enameled with fine detail. Packaged in a windowed box. Thank you for shopping with CrazedOutSports.com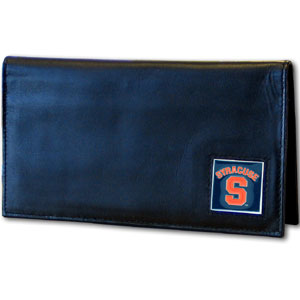 Our deluxe college checkbook cover is made of high quality leather and includes a card holder, clear ID window, and inside zipper pocket for added storage. Team logo square is sculpted and enameled with fine detail. Packaged in a windowed box. Thank you for shopping with CrazedOutSports.com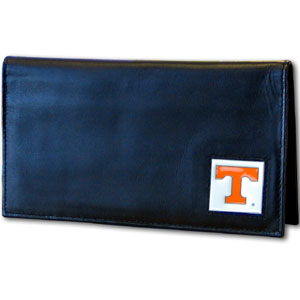 Our deluxe college checkbook cover is made of high quality leather and includes a card holder, clear ID window, and inside zipper pocket for added storage. Team logo square is sculpted and enameled with fine detail. Packaged in a windowed box. Thank you for shopping with CrazedOutSports.com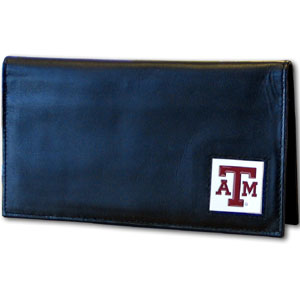 Our deluxe college checkbook cover is made of high quality leather and includes a card holder, clear ID window, and inside zipper pocket for added storage. Team logo square is sculpted and enameled with fine detail. Packaged in a windowed box. Thank you for shopping with CrazedOutSports.com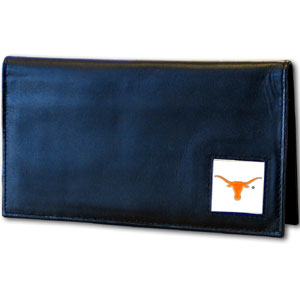 Our deluxe college checkbook cover is made of high quality leather and includes a card holder, clear ID window, and inside zipper pocket for added storage. Team logo square is sculpted and enameled with fine detail. Packaged in a windowed box. Thank you for shopping with CrazedOutSports.com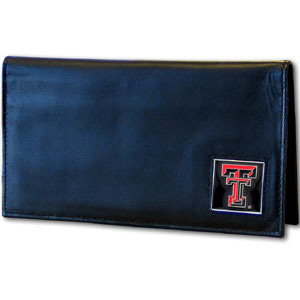 Our deluxe college checkbook cover is made of high quality leather and includes a card holder, clear ID window, and inside zipper pocket for added storage. Team logo square is sculpted and enameled with fine detail. Packaged in a windowed box. Thank you for shopping with CrazedOutSports.com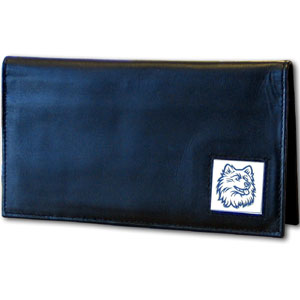 Our deluxe college checkbook cover is made of high quality leather and includes a card holder, clear ID window, and inside zipper pocket for added storage. Team logo square is sculpted and enameled with fine detail. Packaged in a windowed box. Thank you for shopping with CrazedOutSports.com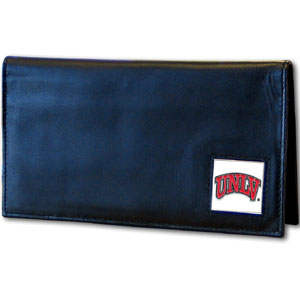 Our deluxe college checkbook cover is made of high quality leather and includes a card holder, clear ID window, and inside zipper pocket for added storage. Team logo square is sculpted and enameled with fine detail. Packaged in a windowed box. Thank you for shopping with CrazedOutSports.com
Our deluxe college checkbook cover is made of high quality leather and includes a card holder, clear ID window, and inside zipper pocket for added storage. Team logo square is sculpted and enameled with fine detail. Packaged in a windowed box. Thank you for shopping with CrazedOutSports.com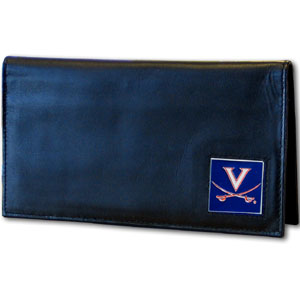 Our deluxe college checkbook cover is made of high quality leather and includes a card holder, clear ID window, and inside zipper pocket for added storage. Team logo square is sculpted and enameled with fine detail. Packaged in a windowed box. Thank you for shopping with CrazedOutSports.com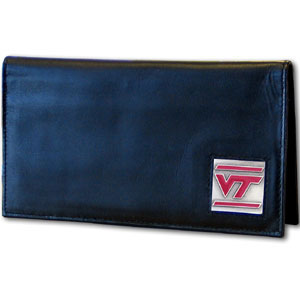 Our deluxe college checkbook cover is made of high quality leather and includes a card holder, clear ID window, and inside zipper pocket for added storage. Team logo square is sculpted and enameled with fine detail. Packaged in a windowed box. Thank you for shopping with CrazedOutSports.com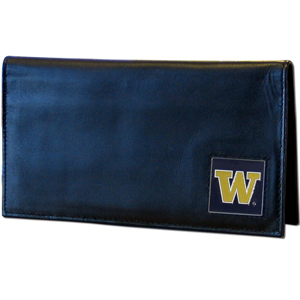 Our deluxe college checkbook cover is made of high quality leather and includes a card holder, clear ID window, and inside zipper pocket for added storage. Team logo square is sculpted and enameled with fine detail. Packaged in a windowed box. Thank you for shopping with CrazedOutSports.com
Our deluxe college checkbook cover is made of high quality leather and includes a card holder, clear ID window, and inside zipper pocket for added storage. Team logo square is sculpted and enameled with fine detail. Packaged in a windowed box. Thank you for shopping with CrazedOutSports.com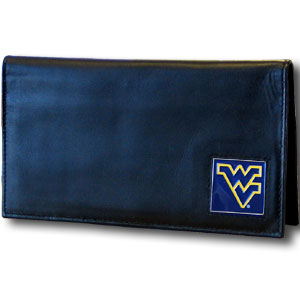 Our deluxe college checkbook cover is made of high quality leather and includes a card holder, clear ID window, and inside zipper pocket for added storage. Team logo square is sculpted and enameled with fine detail. Packaged in a windowed box. Thank you for shopping with CrazedOutSports.com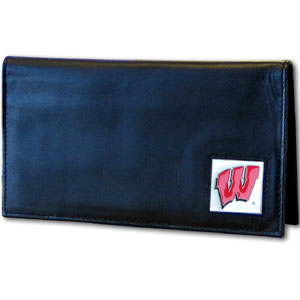 Our deluxe college checkbook cover is made of high quality leather and includes a card holder, clear ID window, and inside zipper pocket for added storage. Team logo square is sculpted and enameled with fine detail. Packaged in a windowed box. Thank you for shopping with CrazedOutSports.com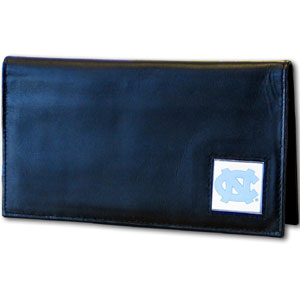 Our deluxe college checkbook cover is made of high quality leather and includes a card holder, clear ID window, and inside zipper pocket for added storage. Team logo square is sculpted and enameled with fine detail. Packaged in a windowed box. Thank you for shopping with CrazedOutSports.com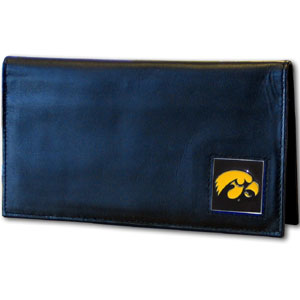 This deluxe Iowa Hawkeyes college checkbook cover is made of high quality leather and includes a card holder, clear ID window, and inside zipper pocket for added storage. Team logo square is sculpted and enameled with fine detail. Packaged in a windowed box. Thank you for shopping with CrazedOutSports.com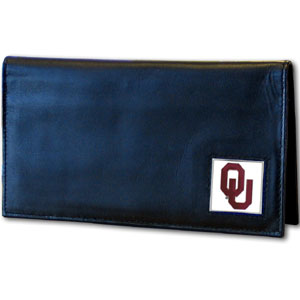 Our deluxe college checkbook cover is made of high quality leather and includes a card holder, clear ID window, and inside zipper pocket for added storage. Team logo square is sculpted and enameled with fine detail. Packaged in a windowed box. Thank you for shopping with CrazedOutSports.com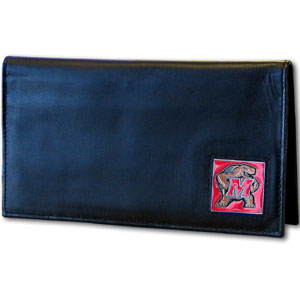 This Maryland Terrapins Deluxe College Checkbook Cover is made of high quality leather and includes a card holder, clear ID window, and inside zipper pocket for added storage. Team logo square is sculpted and enameled with fine detail. Packaged in a windowed box. Thank you for shopping with CrazedOutSports.com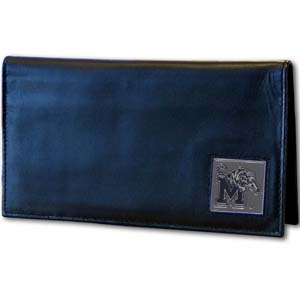 Memphis Tigers deluxe college checkbook cover is made of high quality leather and includes a card holder, clear ID window, and inside zipper pocket for added storage. Memphis Tigers Checkbook Cover has a team logo square that is sculpted and enameled with fine detail. Thank you for shopping with CrazedOutSports.com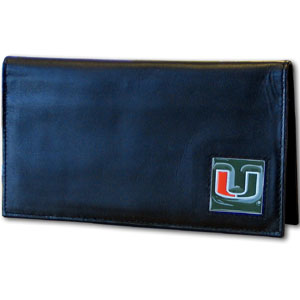 This Miami Hurricanes deluxe college checkbook cover is made of high quality leather and includes a card holder, clear ID window, and inside zipper pocket for added storage. Team logo square is sculpted and enameled with fine detail. Packaged in a windowed box. Thank you for shopping with CrazedOutSports.com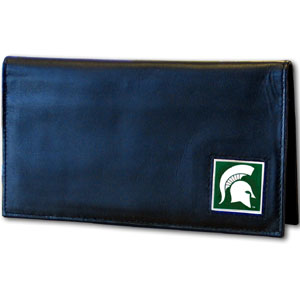 This Michigan State Spartans Deluxe College Checkbook Cover is made of high quality leather and includes a card holder, clear ID window, and inside zipper pocket for added storage. Team logo square is sculpted and enameled with fine detail. Michigan State Spartans Deluxe College Checkbook Cover is packaged in a windowed box. Thank you for shopping with CrazedOutSports.com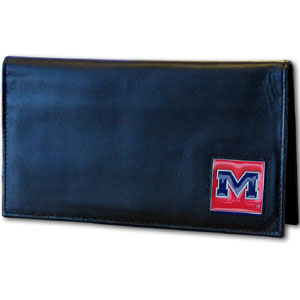 This Mississippi Rebels Deluxe College Checkbook cover is made of high quality leather and includes a card holder, clear ID window, and inside zipper pocket for added storage. Mississippi Rebels Deluxe College Checkbook Mississippi Rebels Deluxe College Checkbook Boxed has a team logo square that is sculpted and enameled with fine detail. The Mississippi Rebels Deluxe College Checkbook Boxed is packaged in a windowed box. Thank you for shopping with CrazedOutSports.com
Our deluxe college checkbook cover is made of high quality leather and includes a card holder, clear ID window, and inside zipper pocket for added storage. Team logo square is sculpted and enameled with fine detail. Thank you for shopping with CrazedOutSports.com
Pay Securely With Paypal!
Specials
*SPRING SALE*
Sports memorabilia gifts under $10
Purchase ANY ITEMS and receive FREE SHIPPING.
All ITEMS INCLUDED!
Your favorite Football, College and Hockey SPORTS FAN PRODUCTS for GREAT PRICES.
SALE valid Through March 20TH. Get your favorite officially licensed NFL team items and more at Crazed Out Sports!
Great team gifts available for all holidays!
Shop for your football items and Save big.