NHL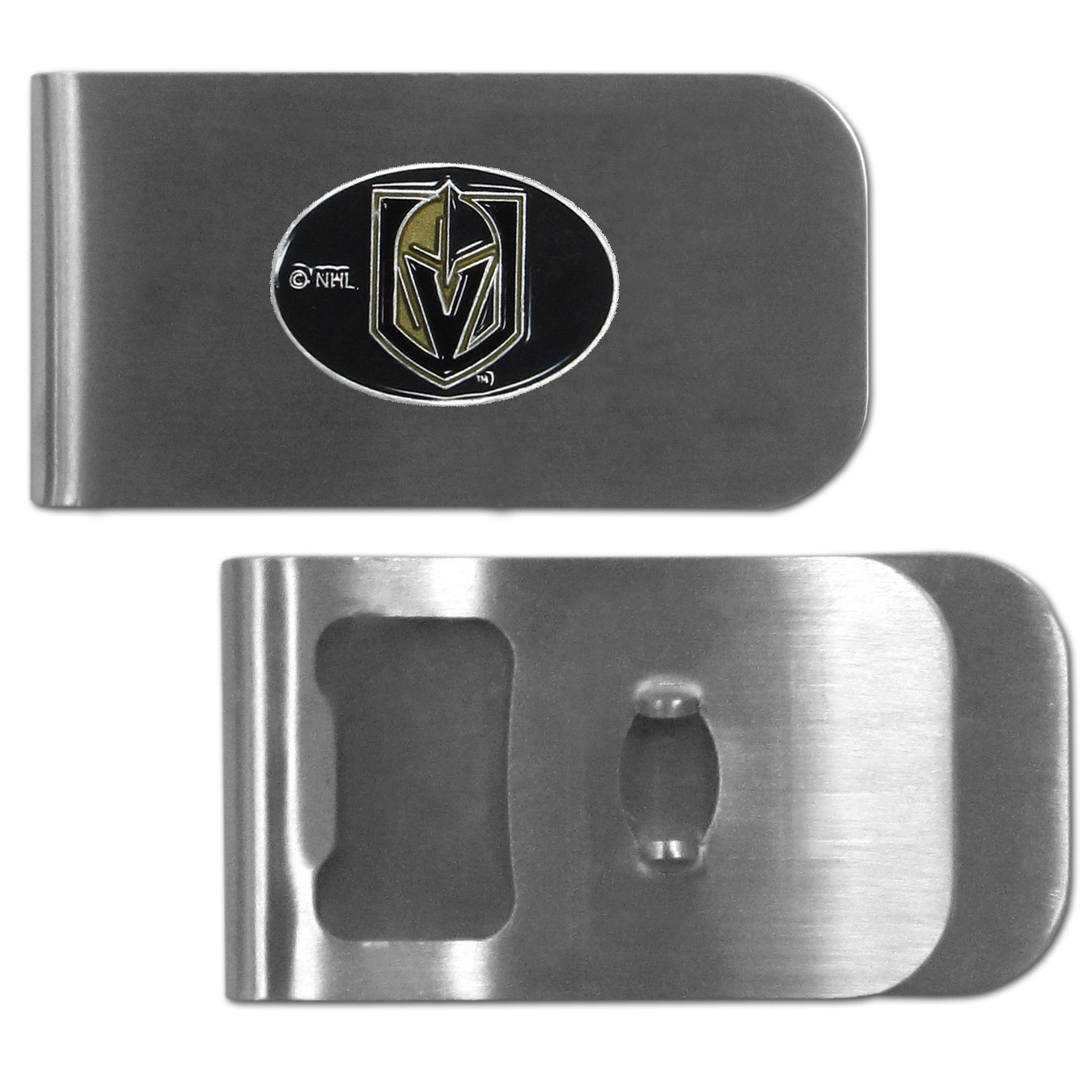 This unique clip features a classic, brushed-metal finish with a handy bottle opener feature on the back. The clip has a metal Vegas Golden KnightsŪ emblem with expertly enameled detail.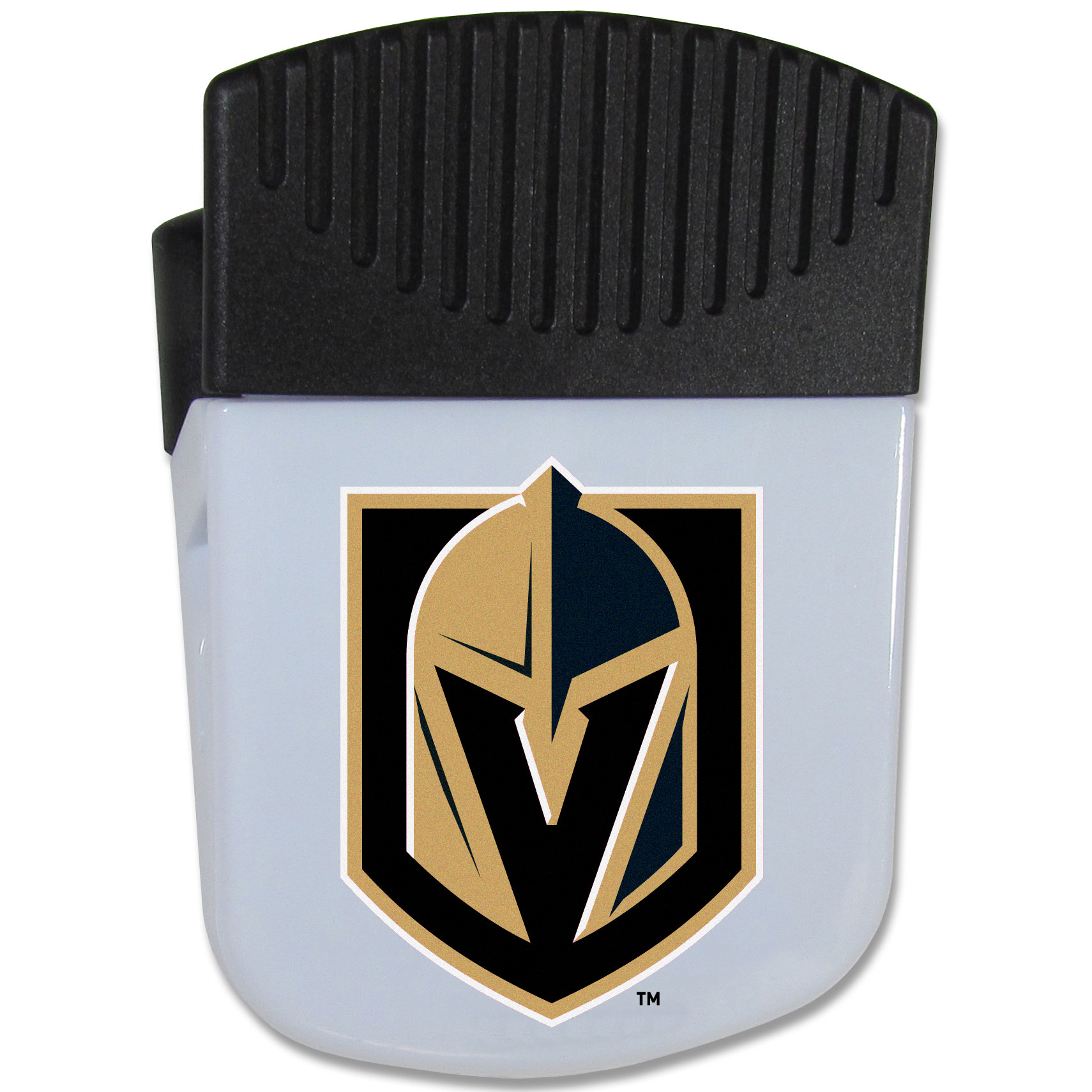 Use this attractive clip magnet to hold memos, photos or appointment cards on the fridge or take it down keep use it to clip bags shut. The magnet features a silk screened Vegas Golden KnightsŪ logo.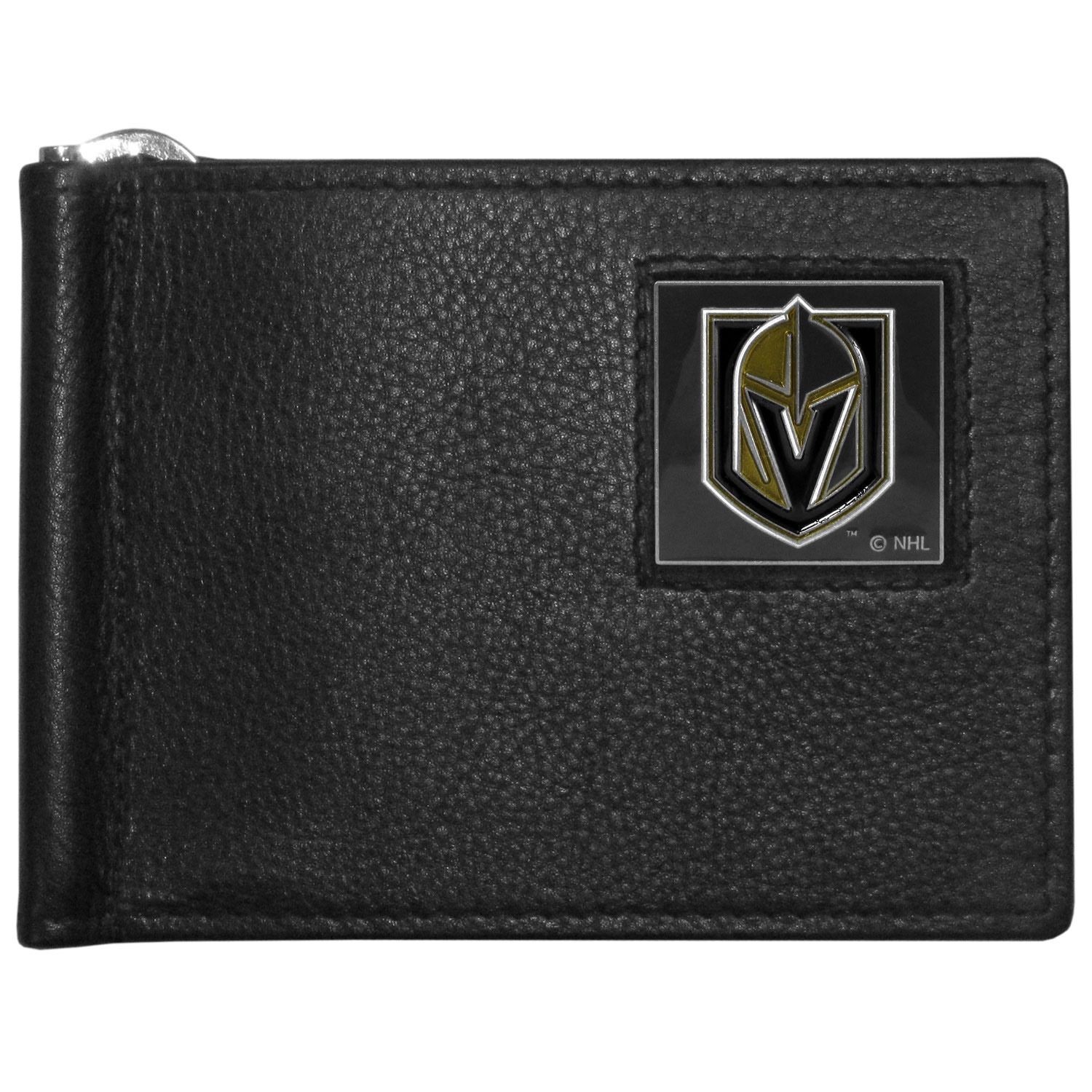 This cool new style wallet features an inner, metal bill clip that lips up for easy access. The super slim wallet holds tons of stuff with ample pockets, credit card slots & windowed ID slot. The wallet is made of genuine fine grain leather and it finished with a metal Vegas Golden KnightsŪ emblem. The wallet is shipped in gift box packaging.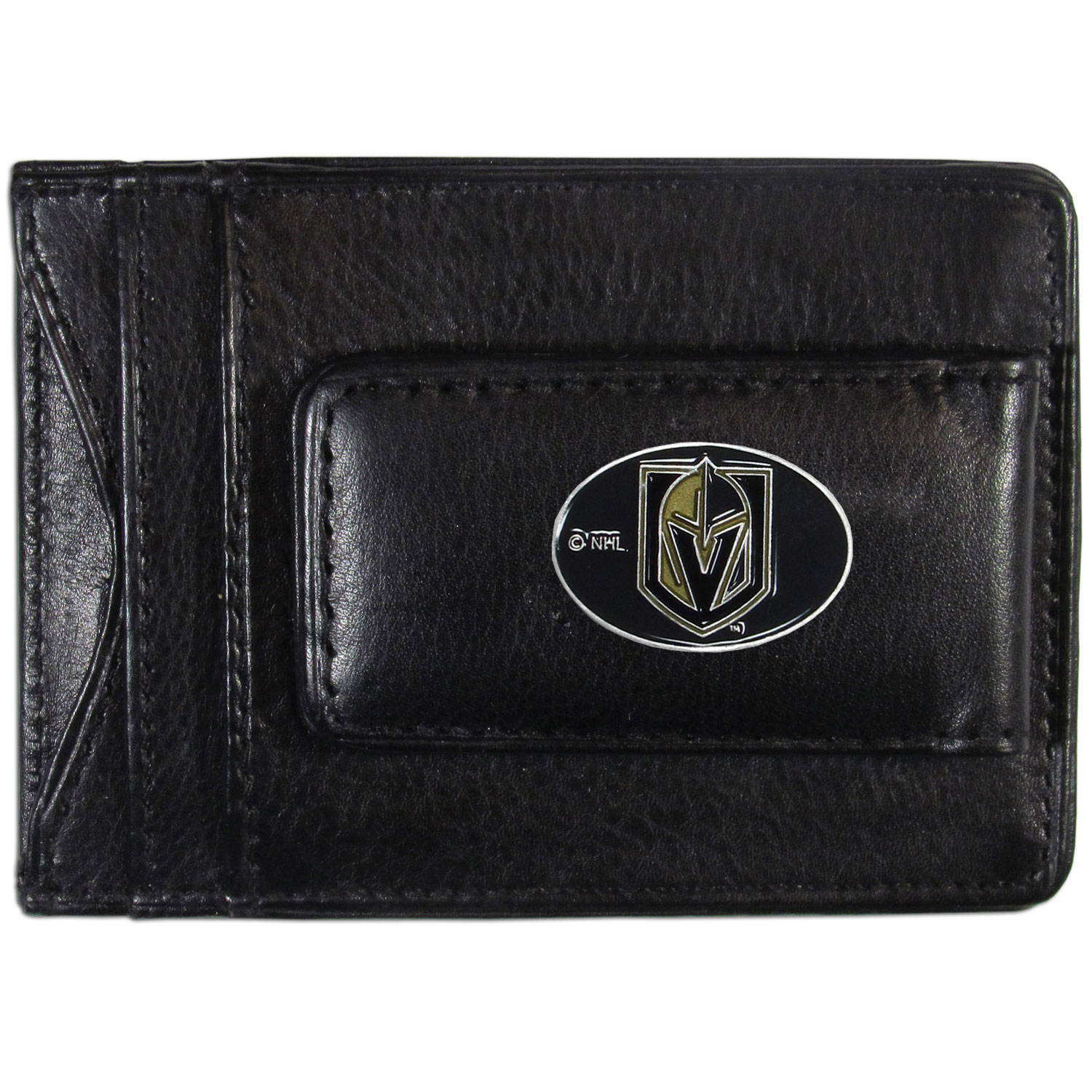 Our Vegas Golden KnightsŪ genuine leather cash & cardholder is a great alternative to the traditional bulky wallet. This compact wallet has credit card slots, windowed ID slot and a magnetic money clip that will not damage your credit cards. The wallet features a metal team emblem.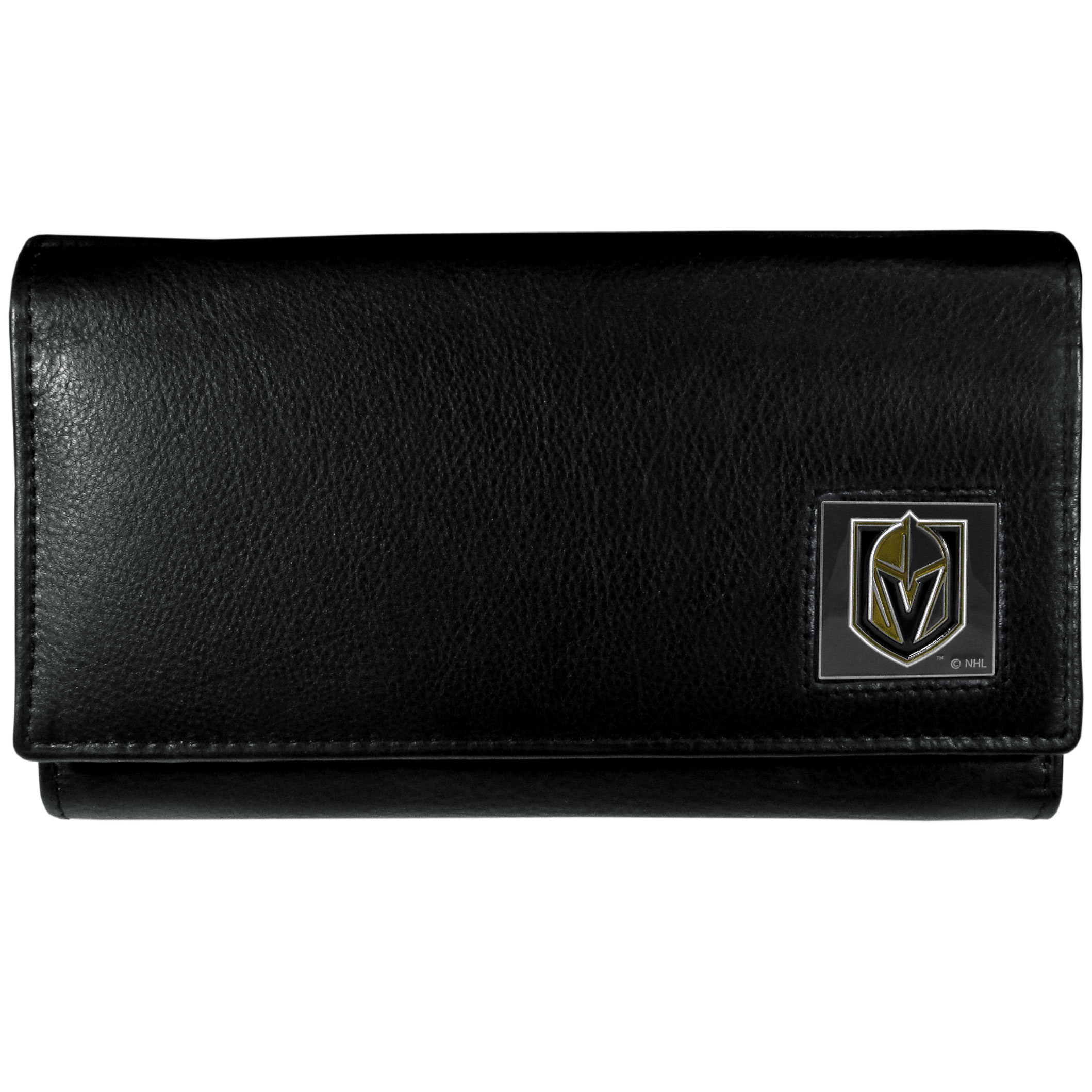 This genuine leather women's pocketbook features 9 credit card slots, a windowed ID slot, spacious front pocket, inner pocket and zippered coin pocket. The front of the pocketbook has a hand painted metal square with the Vegas Golden KnightsŪ primary logo.
NHL->Vegas Golden Knights
Looking to show support your favorite NHL team,
Anaheim Ducks
,
Boston Bruins
,
Calgary Flames
,
Detroit Red Wings
,
Los Angeles Kings
,
Montreal Canadiens
,
Philadelphia Flyers
,
Tampa Bay Lightning
,
Washington Capitals
, and all your top teams available here at Crazedoutsports.com. Need hockey memorabilia and collectibles for your home, office or going to a game? Crazed Out Sports carries your favorite
NHL money clip
,
NHL belt buckle
,
NHL key ring
, are just a few of our NHL products. Take a look at our amazing line up of sports memorabilia and collectibles here at Crazed Out Sports!
Specials

* VALENTINES SALE *
Sports products for under $10
Purchase ANY ITEMS and receive FREE SHIPPING.
All ITEMS INCLUDED !!
Your favorite Football, College and Hockey SPORTS FAN PRODUCTS for GREAT PRICES...
SALE valid Through FEB. 20th.. Get your favorite officially licensed NFL team items and more at Crazed Out Sports!!!
SAVE EXTRA 20%off with
NEW BRITAIN CT. IN-STORE PICK-UP!! HAPPY VALENTINES DAY!!