College
College - Colorado Buffaloes Sports Memorabilia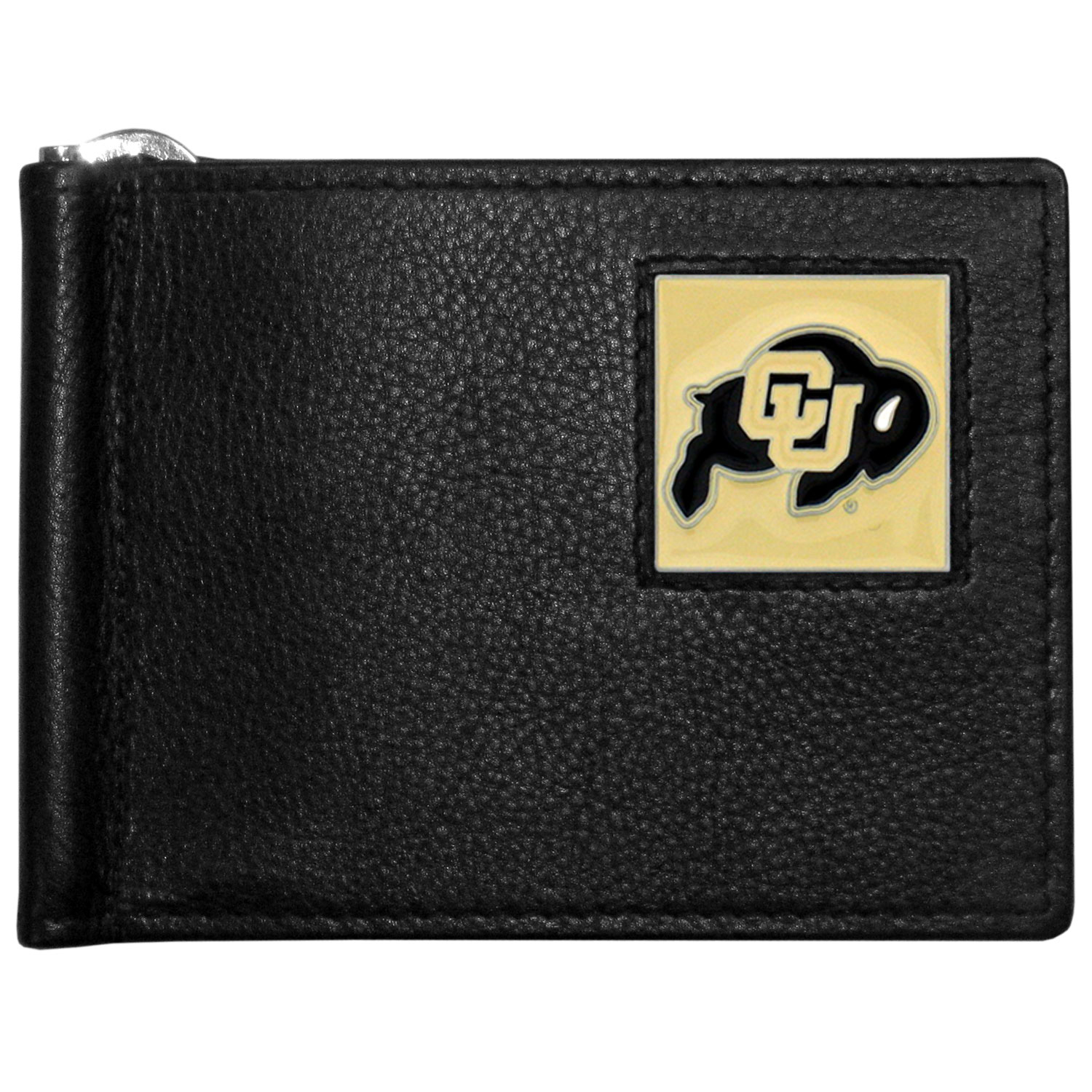 This cool new style wallet features an inner, metal bill clip that lips up for easy access. The super slim wallet holds tons of stuff with ample pockets, credit card slots & windowed ID slot. The wallet is made of genuine fine grain leather and it finished with a metal Colorado Buffaloes emblem. The wallet is shipped in gift box packaging.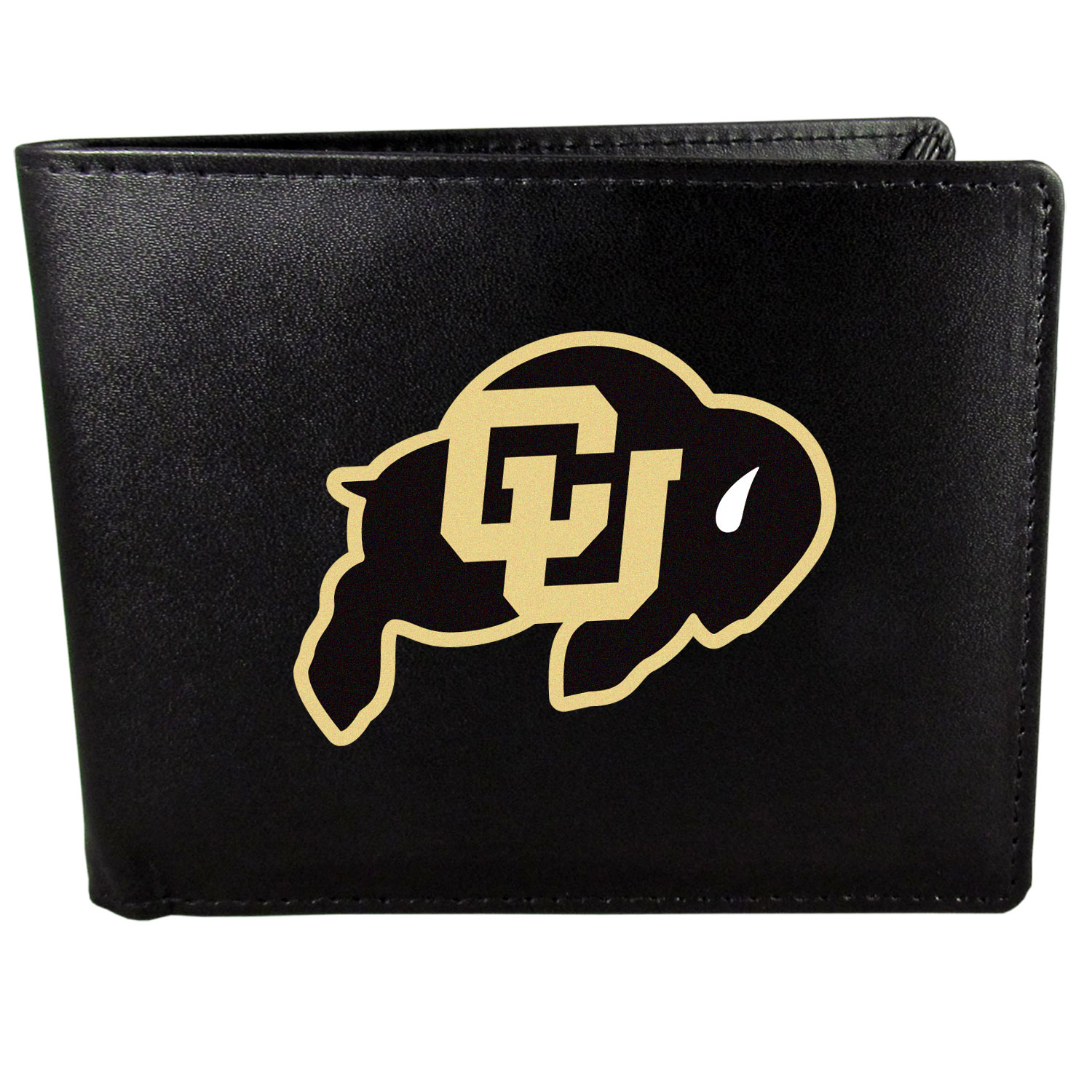 Sports fans do not have to sacrifice style with this classic bi-fold wallet that sports the Colorado Buffaloes?extra large logo. This men's fashion accessory has a leather grain look and expert craftmanship for a quality wallet at a great price. The wallet features inner credit card slots, windowed ID slot and a large billfold pocket. The front of the wallet features a printed team logo.
This super slim leather wallet lets you have all the benefits of a money clip while keeping the organization of a wallet. On one side of this front pocket wallet there is a strong, magnetic money clip to keep your cash easily accessible and the?Colorado Buffaloes team logo on the front. The versatile men's accessory is a perfect addition to your fan apparel.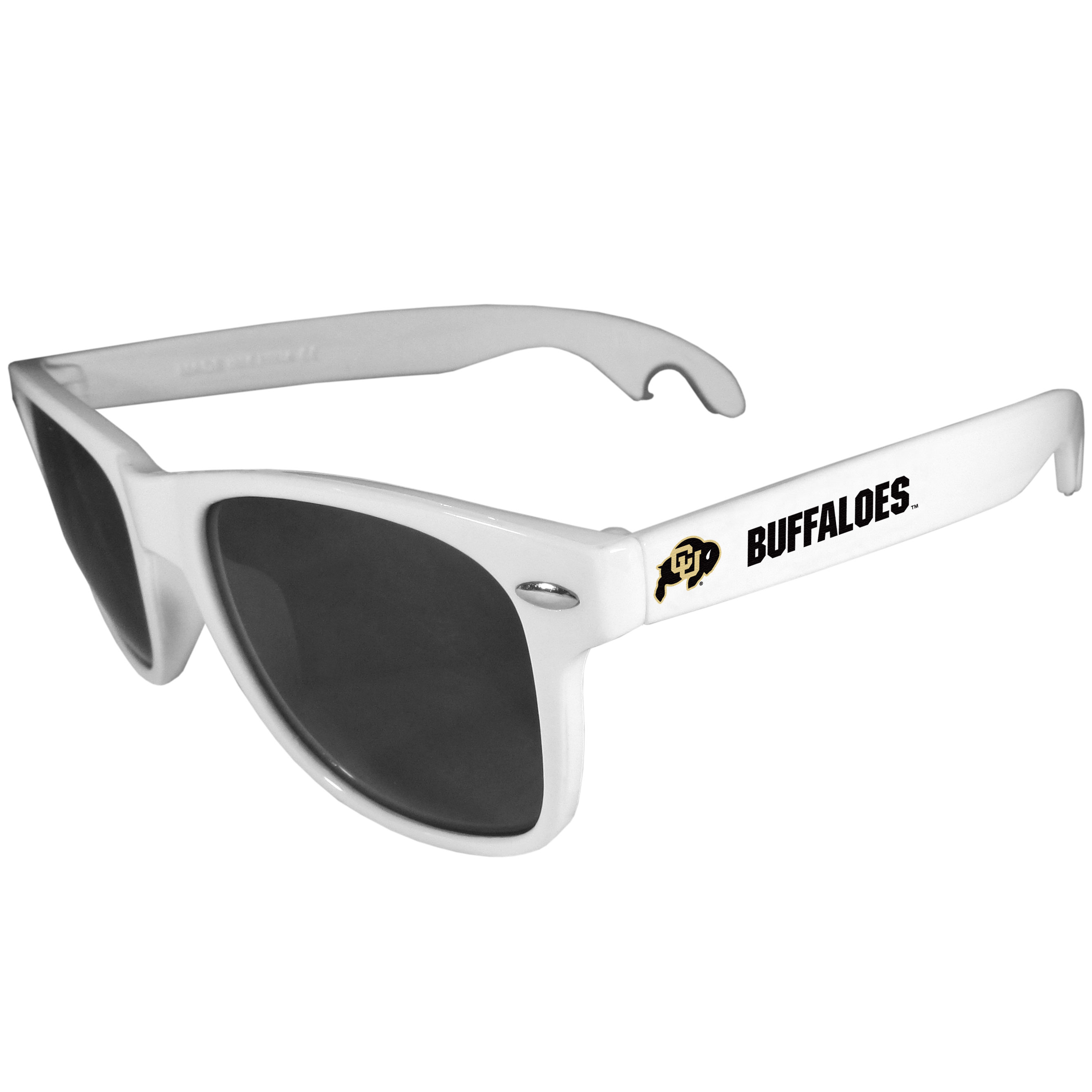 Seriously, these sunglasses open bottles! Keep the party going with these amazing Colorado Buffaloes bottle opener sunglasses. The stylish retro frames feature team designs on the arms and functional bottle openers on the end of the arms. Whether you are at the beach or having a backyard BBQ on game day, these shades will keep your eyes protected with 100% UVA/UVB protection and keep you hydrated with the handy bottle opener arms.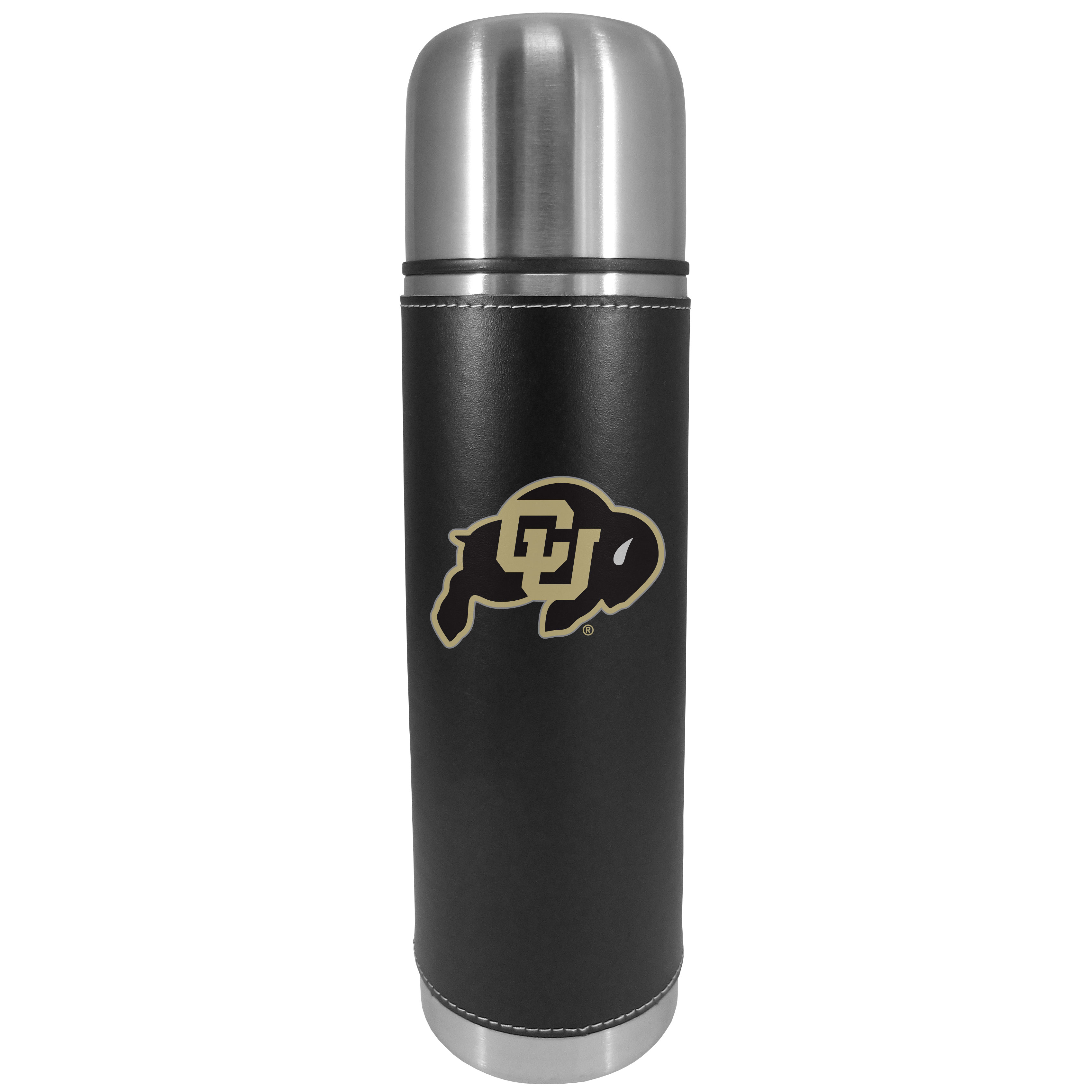 This attractive, 26 ounce Colorado Buffaloes thermos is a great way to keep your beverages hot while on the go. The 11 inch tall, vacuum sealed thermos features a black vinyl wrap with stitched details and a digitally printed team logo. The lid screws on and can be used as a cup.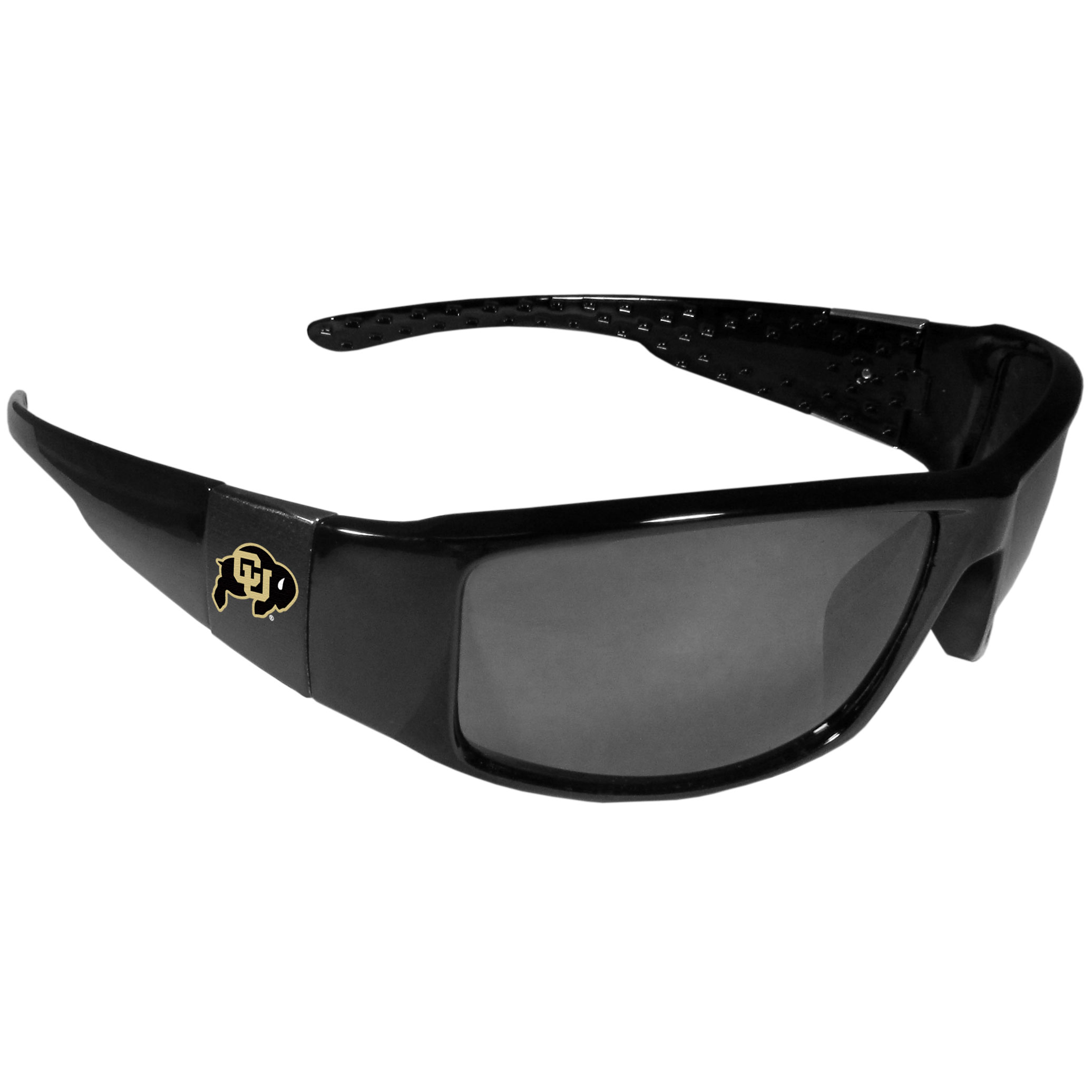 These designer inspired frames have a sleek look in all black with Colorado Buffaloes shields on each arm with a printed logo. The shades are perfect for any outdoor activity like; golfing, driving, hiking, fishing or cheering on the team at a tailgating event or at a home game day BBQ with a lens rating of 100% UVA/UVB for maximum UV protection. The high-quality frames are as durable as they are fashionable and with their classic look they are the perfect fan accessory that can be worn everyday for every occasion.
College->Colorado Buffaloes
Specials
SPRING SALE
Sports memorabilia gifts under $10
Purchase ANY ITEMS and receive FREE SHIPPING.
All ITEMS INCLUDED!
Your favorite Football, College and Hockey SPORTS FAN PRODUCTS for GREAT PRICES.
SALE valid Through April 13th.Get your favorite officially licensed football items and more at Crazed Out Sports!
Great team gifts available for all occasions.
Happy EASTER